JHQ revisit 2013
---
More from the May 2013 visit, this time pictures from Phil Allen (remember that name when you look at the last snap). Very evocative images of shared childhood memories.
Phil says:
---
Saturday morning Jane, Julie and I set off to find a breakfast cheaper than the hotel. We found it in a cafe at the foot of HindenbergStrasse in Kamps Backshop near the bus/rail station. The deluxe breakfast was a bargain!
On Sunday, after a visit to McArthur Glen shopping centre in Roermond, the 3 of us plus Al Collins headed for JHQ via Elmpt and Waldniel. It was a bit spooky entering the Garrison after flashing a passport at the German civilian guard. We headed round by Buschof extension where we passed many closed and disused buildings, including Buschof NAAFI where I spent summer 1976 earning a few DM. Also derelict was No1 Civilian mess (no photo) where my brother Dave and I worked on Keller nights, stashing returned beer, lemonade and mixer bottles, and fetching fresh supplies for mess members. Usually got a free evening meal at the end of the 2 hour shift before cycling back to Waldniel. Chatham house is also in the SW extension.
Jane was born at BMH Hosert and attended St Thomas church where she was baptised and had first communion and confession. The Blue pool was still open but a bit quiet and Globe cinema was showing films. We found the USOC where many vodka limes had been downed on a Friday night in our youth at 30pfg a throw. Followed by a short walk to the Rheindahlen Yoofie disco. NAAFI now has a Costa franchise although it seems to have a smaller used area than 40 years ago and the German shops are all empty.
On the trip home on Monday my trusty old 406 taxi passed the 100,000 mile mark, not far from Venlo where we also spotted my company van. Also took some 35mm photos to be processed and digitised.
Will send when available.

---
Scroll down the page to look at the thumbnail pictures and click on one to expand the picture and navigate through the gallery
---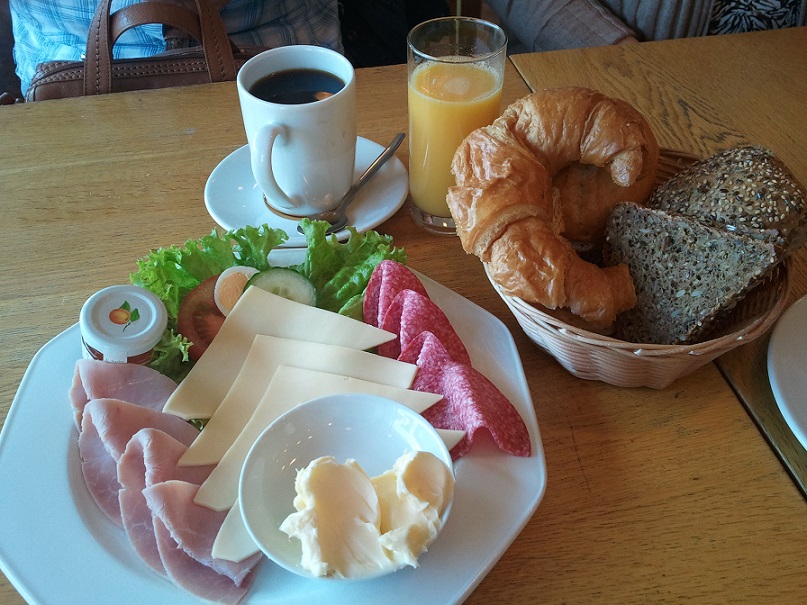 Fruhstuck Samstag
---