Kent School Revisited - 2013
---
Well.
First an enormous "Vielen Dank" to Simon Graeme for this first batch of photos from the visit in May to the old School buildings.
How times have changed. There are many pictures of the old girl on this site, but sadly the owners are now restricting access to the grounds. As a consequence the photos are all from a distance. I think the plaque is the most moving. Keep those pictures coming in folks! Jürgen has also directed me to a video created from the following photos on You Tube:
Kent School and the dark side of Waldniel
Roughly translated, the German text at the beginning says:
Kent School near Moenchengladbach – once referred to as "The House of Lost Souls" – is a place with a harrowing and disturbing past. Initially used by monks as a place of mercy - the horrors of the Nazi era transformed this to anything but merciful. A "Kid's Department" was established for the purpose of a euthanasia programme for disabled children. Several years later - after the war - the British turned the building initially into a hospital, and some time later turned it into a British Forces school (including a boarding facility) - now named Kent School. As I said: a harrowing and disturbing history.
---
Scroll down the page to look at the thumbnail pictures and click on one to expand the picture and navigate through the gallery
---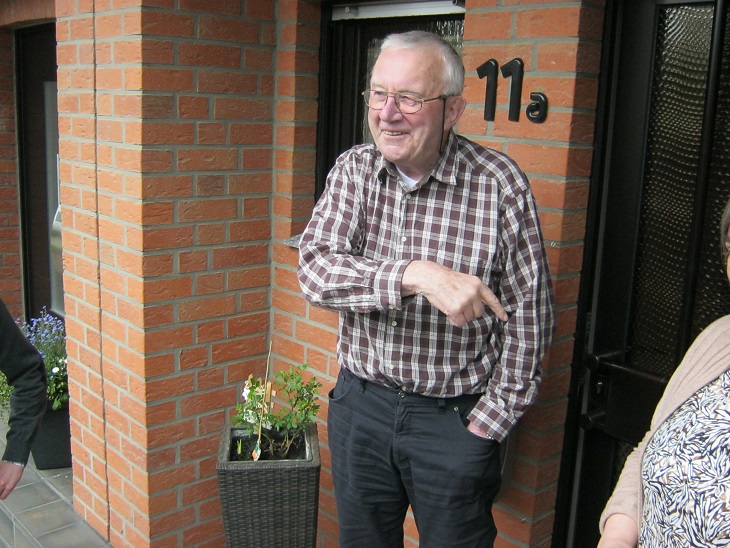 Des Lacklison at home
---